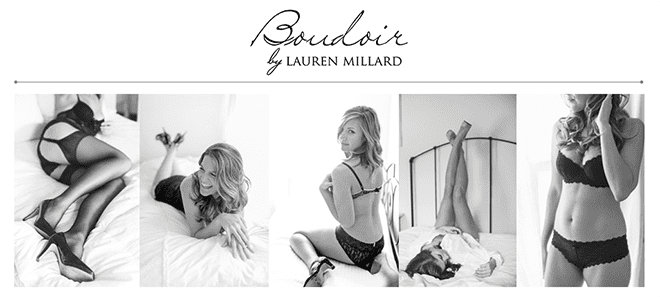 Not only is a boudoir photography session the perfect gift for your love, it also provides a chance for you to embrace your body and feel beautiful in your own skin. As a Wilmington NC Boudoir Photographer I love the opportunity to affirm a woman's confidence and beauty.   I like to approach boudoir with a fine art perspective.  I want to create boudoir images that are both classic and sultry, but ultimately represent you as the beautiful woman you are.
Whether this is a gift for your groom, anniversary present, or something you want to do for yourself, it is a wonderful way to celebrate the beauty, strength, and femininity of being a woman.
Learn more about Wilmington NC boudoir at www.laurenmillard.com and contact me to schedule your session.