BALD HEAD ISLAND WEDDINGS BY KMI PHOTOGRAPHY
At KMI Photography we love photographing weddings on Bald Head Island, NC.  There is something magical about Bald Head Island weddings.  The acres of pristine beaches, spacious marshes and maritime forest areas make this quiet island a premiere setting for destination weddings.  Weddings can be held at Old Baldy, the Bald Head Island Chapel, the Shoals Club, Bald Head Island Club, or beachfront on the island's 14 miles of beaches.  For receptions on Bald Head Island, the Shoals club and Bald Head Island Club are wonderful venues choices.  The Bald Head Island Club offers a tented outdoor area, as well as an indoor dining hall.  The Shoals Club offers an outdoor and indoor area, as well as a pool and pool house for hosting smaller events.  KMI Photography can show you multiple weddings on the island from all of these wonderful locations.
PLANNING YOUR BALD HEAD ISLAND WEDDING | WEDDING PHOTOGRAPHY BY KMI PHOTOGRAPHY
As you begin planning your Bald Head Island wedding, we would love to speak with you auto learn more about your wedding vision.  We are a group of award winning wedding and portrait photographers serving Bald Head Island, NC and surrounding areas.  We have many years experience of photographing weddings on the island and know some of the best spots for breathtaking images.  We create classic wedding images tailored to your unique wedding and personality.  Be sure to view our Bald Head Island image galleries and contact us for additional information.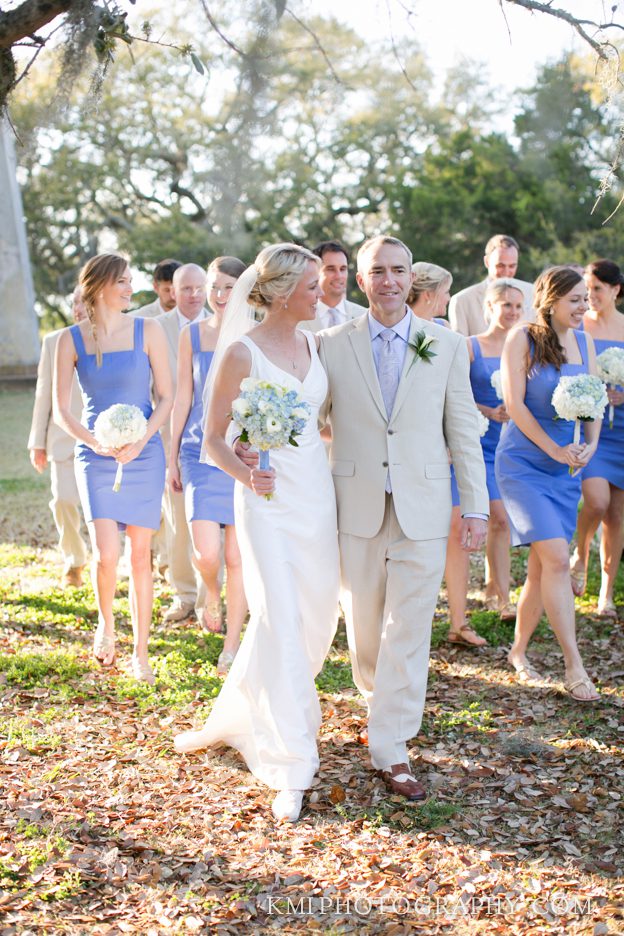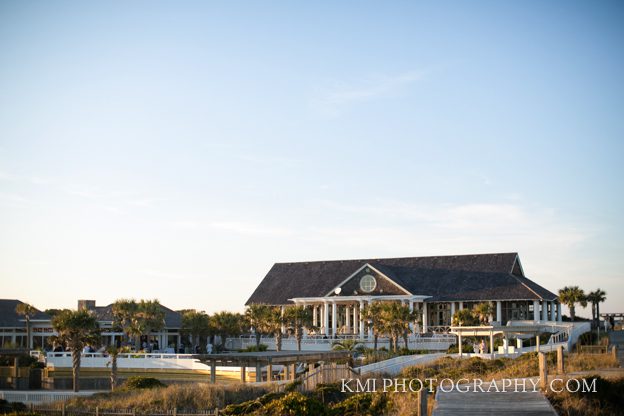 A PRIVATE ISLAND SETTING FOR YOUR BHI WEDDING
Bald Head is only accessible by ferry or private boat making it an environment like no other.  It offers a serene landscape away from the hustle and bustle of everyday life.  Bald Head Island is navigated without cars, and only golf carts and bikes are used to get around the island.   Bald Head also boasts North Carolina's oldest standing lighthouse, Old Baldy.  There are many wonderful activities on the island including surfing, fishing, kayaking, crabbing, paddle boarding and many more.  The awe inspiring sunsets and natural beauty of the island make Bald Head Island a premiere setting for beautiful wedding photography.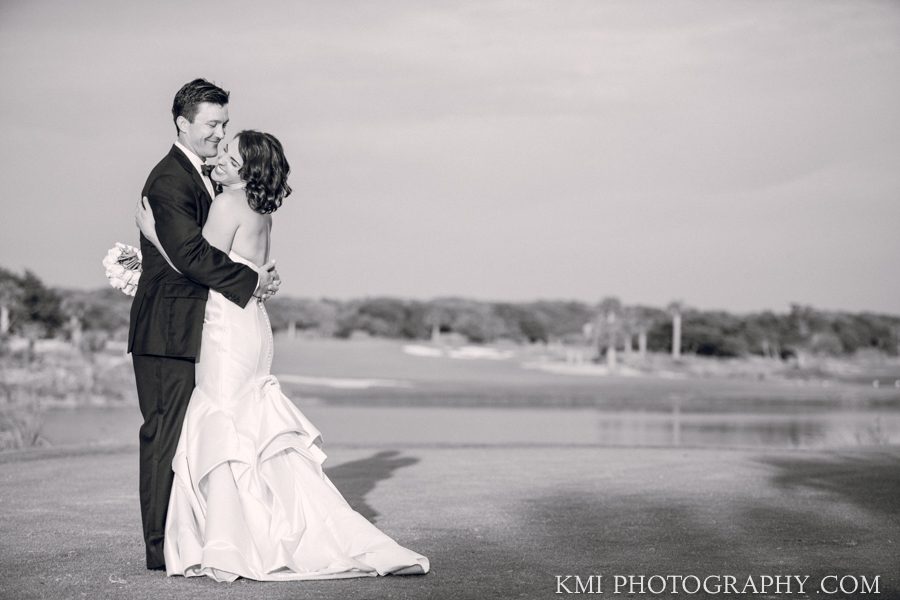 A bride and groom laugh while enjoying the picturesque oceanfront setting of Bald Head Island
Here is a beautiful Style Me Pretty feature from a Bald Head Island wedding we photographed at the Bald Head Island Club.  You can view the feature here!
Here is a lovely wedding that takes place at the Bald Head Island Chapel and Bald Head Island Club.